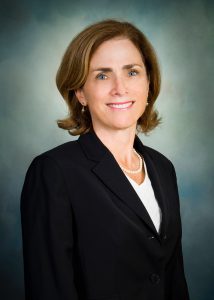 The ASU Group, a claims management and insurance services company, has added a new member to its' Board of Directors effective December 13, 2016 – Annette E. Flood.
"We are excited to have Ann join our Board," said Debra Claeys, CEO and President of the ASU Group. "She has achieved extraordinary success in her career as an industry executive and her unique mix of experience will be a tremendous asset as we continue to grow and service our clients."
Annette E. Flood is the former Director of the Department of Insurance and Financial Services and Insurance Commissioner for the state of Michigan. She has also served as Chief Operating Officer for AP Capital/American Physicians Assurance Corporation and MEEMIC Insurance Company. She is a graduate of the University of Michigan with a Bachelor of Science in Nursing and of Wayne State University Law School where she obtained her Juris Doctorate. She is currently a principal of Clinton Flood Insurance Consulting, LLC, which provides consulting services for insurance companies and related entities.
The ASU Group has been serving the insurance industry since 1952. The employee-owned company provides claims management and insurance services including independent claims adjusting, national catastrophe adjusting, case management, medical bill review and third party administration to insurance companies, corporations, municipalities, government entities and self-insured organizations throughout Michigan and Wisconsin as well as several Midwest states.