Providing Claims Management and Insurance Solutions for over 65 years
100% Employee owned. Client focused.
Being employee-owners empowers each of us to act as owners in everything we do – including our commitment to our clients.

Count on us to be a trusted addition to your claims organization – from daily to nationwide catastrophe claims. We tailor to your needs.
Providing a comprehensive and integrated approach to your Claims Management and Loss Control needs.
Our Technical and Professional Bill Review and Case Management services are backed by experience, expertise and attention to detail.
Our proprietary Claims & Policy Management System provides a powerful and innovative claims analysis and reporting tool.
Contact us to learn more about our services and how we can work together with you
"We live by our core values: integrity, respect, customer value, accountability and innovation.  Our commitment to excellence in service is the crucial factor for maintaining life-long, valuable relationships with our clients."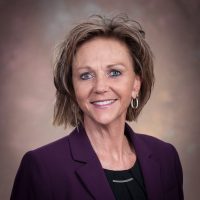 Debra Claeys
Chief Executive Officer
Who We Help
We have helped organizations in a variety of industries. However, we specialize in and have unique options for the following industries:
ASU is proud to be a sponsor at this event!
ASU will be exhibiting again this year.  Looking forward to…
ASU will be exhibiting at the 2017 Annual Conference!